Engineering & Construction Services
Bremner Engineering and Construction Ltd. offers a wide range of construction services to our clients. We have the ability and experience to perform all services listed with our internal crews. We own, operate, and maintain a large fleet of equipment to meet the demand of various scopes of work.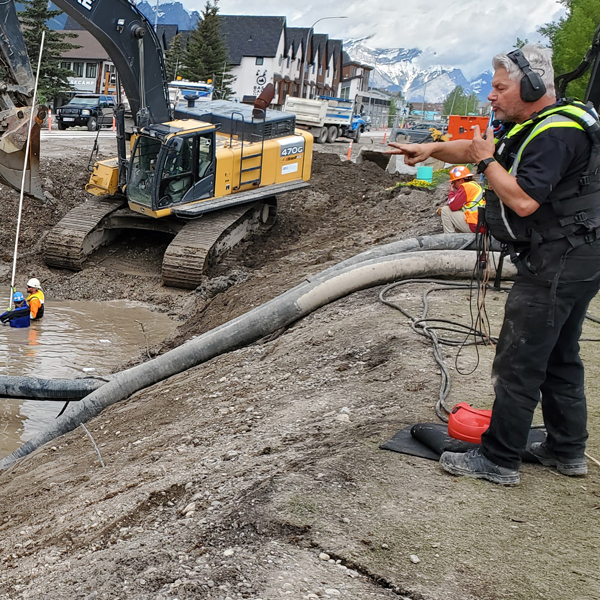 General Contracting
BECL is able to provide a dedicated and professional team with the ability to complete a wide range of projects. We have the experience to manage the project successfully from start to finish.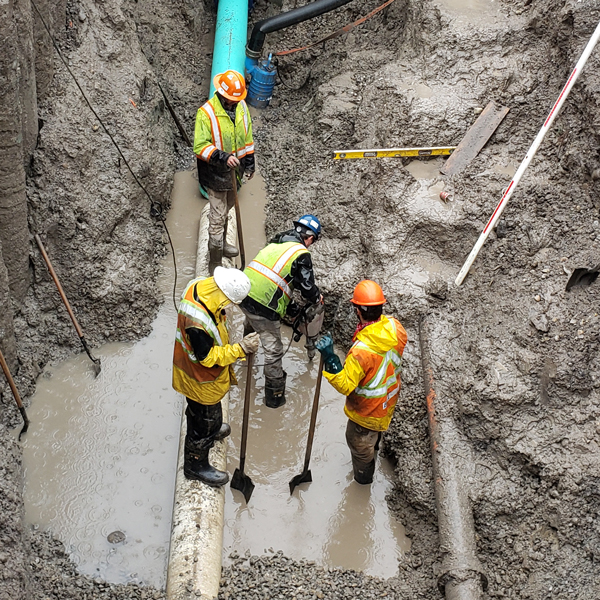 Site Remediation
BECL has the talent to finish any site remediation project with the highest level of environmental consciousness. Our team of experts can assist in planning and strategizing to develop a confident plan.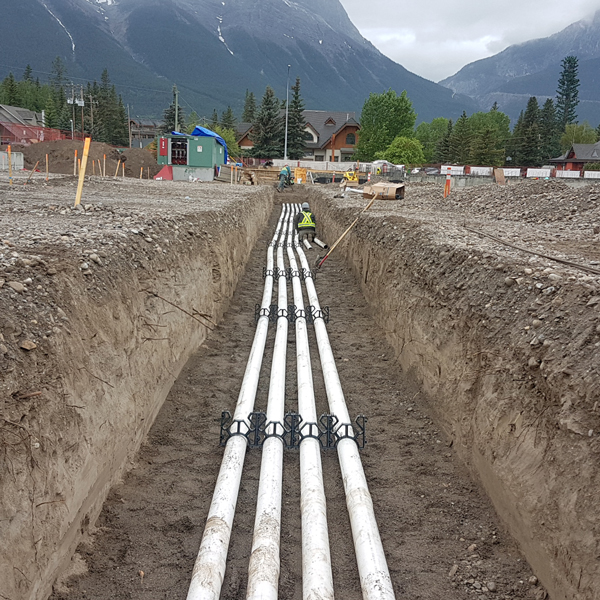 Drainage
BECL has conducted drainage projects that range from dams, infiltration and settlement ponds, canal diversions to bank protection. BECL has always been an integral part of flood mitigation and remediation in the Bow Valley area.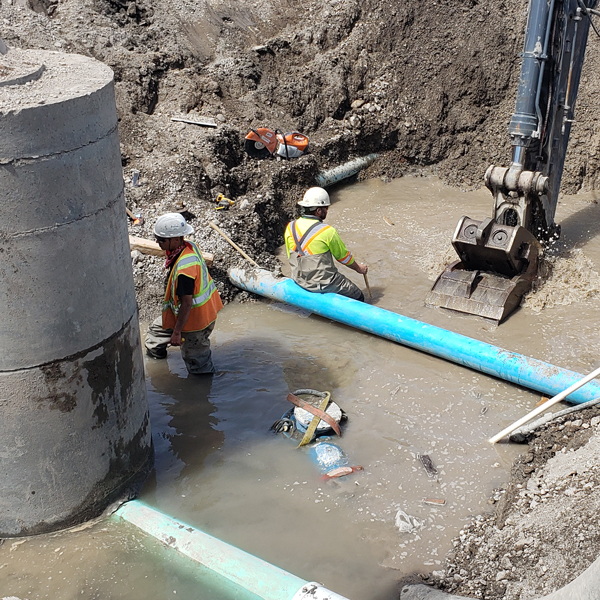 Underground & Site Utilities
BECL offers proficient and reliable underground utility site work complete with the required expertise. Our experienced personnel and extensive fleet of equipment ensure the project is completed on time and on budget.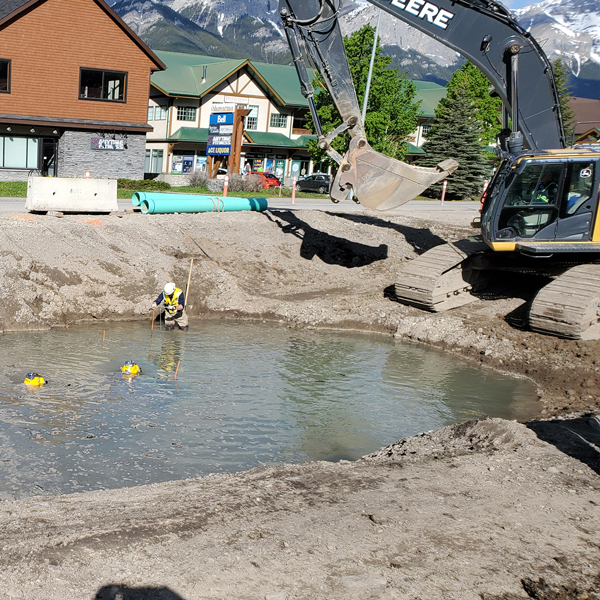 Demolition
Count on BECL for professional onsite work and demolition. We analyze and dispose of materials in the most environmentally conscious manner, making sure materials are transported to the proper disposal facilities.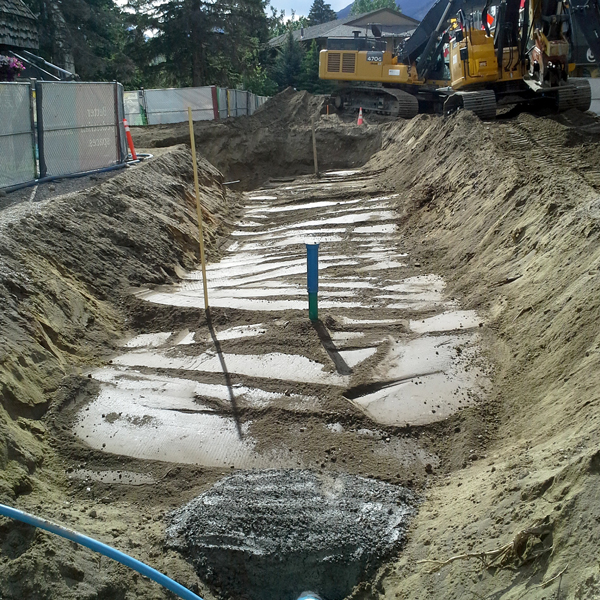 Clearing & Grubbing
BECL is prepared with the crews and equipment to proficiently clear and grub any development. We team up with local environmental experts to prepare erosion control measures, as well as, conduct wildlife sweeps to get the job done correctly.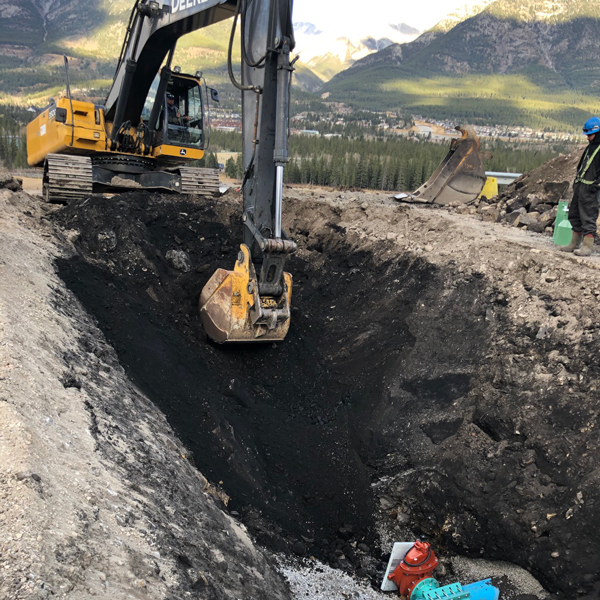 Excavation & Earthwork
BECL owns, operates and maintains a large equipment fleet necessary for an array of excavation and earthwork projects. We have the ability to move material on or offsite in an effective and efficient manner.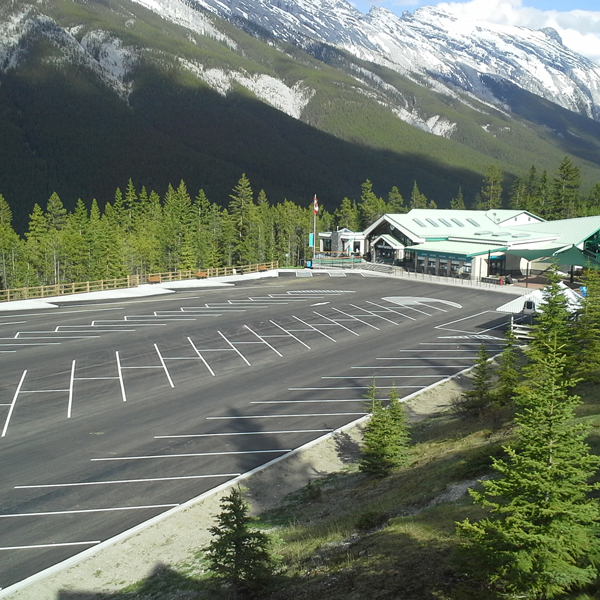 Parking Lot Construction
BECL is able to bring a competitive edge to parking lot construction by sourcing local materials. We have the capability to produce and supply aggregates from our own sources.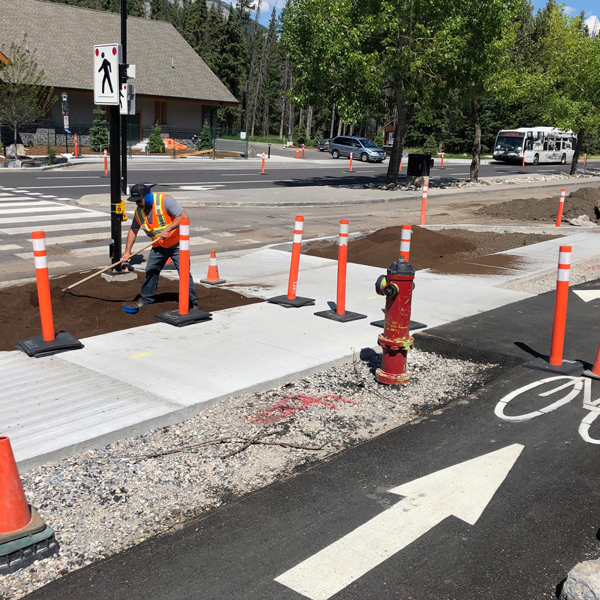 Traffic Control
Our trained staff of traffic control professionals ensure worksites are being controlled safely for our staff and the public. We develop traffic and pedestrian strategies on all of our projects to achieve the highest level of safety standards.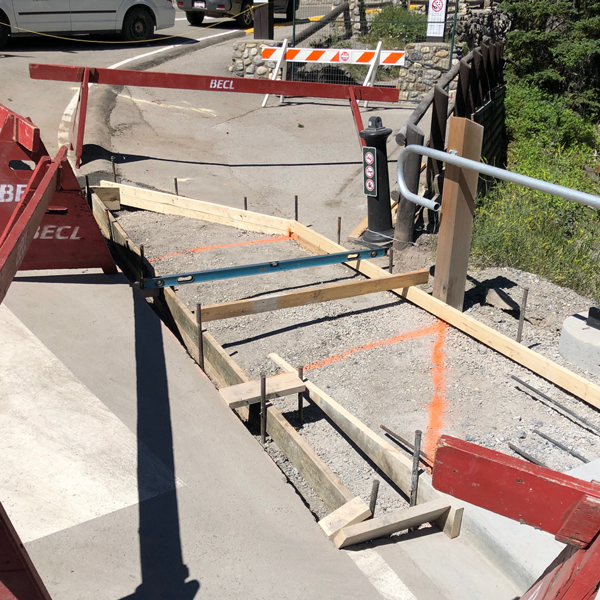 Concrete Construction
Our knowledgeable team at BECL have the skills to perform all scopes of concrete construction. We excel in foundations, site and flat works, retention and bridge structures, lightweight to high density, reinforced and precast concrete projects.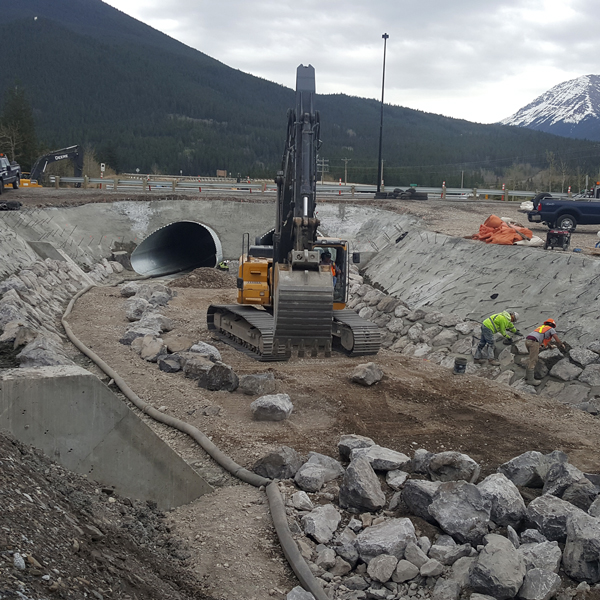 Bridge Construction & Repairs
BECL has the experience in building bridges, as well as, completing maintenance repairs. We have been a part of several design-build projects leading innovative strategies and cost-conscious initiatives.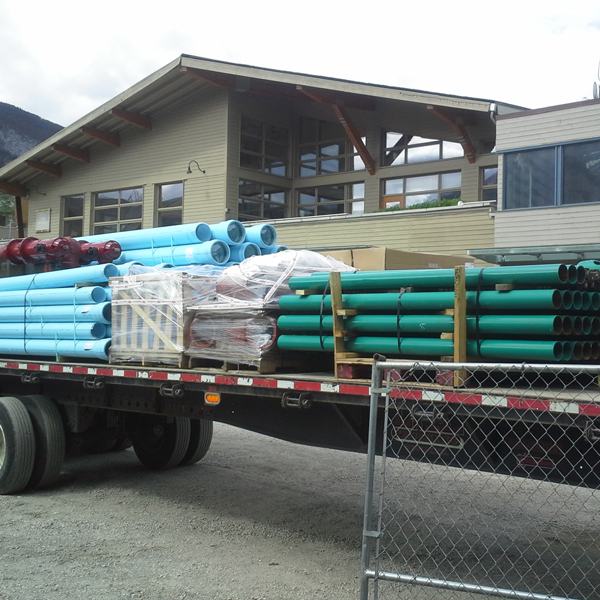 Trucking & Hauling
BECL has a fleet of transport trucks and articulated dump trucks with trained drivers to move materials around safely and efficiently.
Have a question? Contact Us.
Stay Connected! Visit us on LinkedIn.
116 Boulder Crescent, Canmore, AB T1W 1L3